Inventory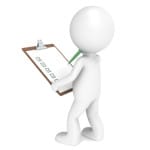 This has become one of the most important documents in the letting process. It is equally as valuable to the landlord as it is to the tenant.
Before the tenant moves in, a detailed inventory and schedule of condition for the property will be taken. Both landlord and tenant will get a copy of the inventory report. By signing the inventory, the tenant is agreeing with the state of the property and its contents.
The cost of the inventory is paid by the Landlord.
At the end of the tenancy the inventory is used to check the condition of the property.