Safety First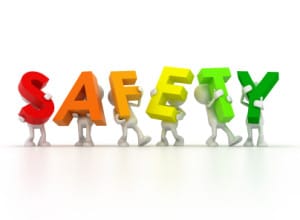 The tenants safety is paramount.
Gas safety – under the Health and Safety at Work Act 1974, landlords must arrange to have all gas appliances and pipe work in your property pass all the tests, you will receive a copy of the certificate which must be renewed annually.    
Electrical Equipment –  Landlords aren't required by law to get electrical supply and appliances checked. However there are lots of regulations covering electrics and a duty of care to tenants. 
Smoke Alarms – All properties built after 1991 must be fitted with mains powered smoke alarms. For older houses, the rules are less clear-cut, so we recommend to our landlords that smoke alarms are fitted.