Getting Prepared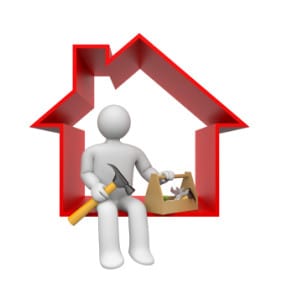 When preparing your property to let, your standards need to be high if you want to attract the right tenant. Slapdash work and poorly maintained interior would probable lead to a tenant with a similar attitude – not a good start.
Presentation
Keep the decor simple; neutral colour schemes and furnishings are unlikely to offend other peoples taste and will help you let your property quickly. Really think about the property you are trying to let. There's no point installing high-spec fixtures and fitting in a one bedroom property in an area likely to attract a graduate, likewise, a flat decked out in budget furniture from a well known store won't go down well with a top city lawyer. In your haste to let the property, don't neglect the garden or balcony, if there is one. Good, usable outside space comes at a premium, especially in major towns and cities, and can greatly increase your rental yield. If you are in doubt speak to us at Gables and we will give you good advice on the best way to present your property.
Ensure Your Property Is:
Presentable, clean and tidy
Free from damage and damp
Ready for viewing with all repairs and refurbishments completed
Free from any structural conditions
Externally:
Repair cracks and hole in the walls
Clean or paint the doors, window frames and walls
Ensure the house number is visible and rubbish bins are hidden away
Tidy the garden and mend broken fences • Clear the drains and gutters
Gardens and sheds should be kept clean and secure
Internally:
Create more space by removing unnecessary clutter and fitting effective storage solutions throughout
Fix any crack in the walls, broken tiles and carry out all other minor repairs
Repaint rooms in neutral tones and have the property professionally cleaned
Make sure the property in presented at it's best to attract a suitable high calibre of tenant
Should you have a property in need of renovation, or one that simply needs a face lift, we are able to offer a comprehensive service allowing you to leave your asset in safe hands and in the knowledge that any work will be completed to a high standard, on time and most importantly on budget without the worry of sourcing contractors.