Safety Regulations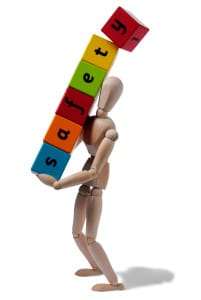 Safety First
The safety of your tenants is paramount. Accidents from equipment or services in your property will be costly to resolve and could even result in legal action if someone is badly hurt.
THE GAS SAFETY (Installation & Use) REGULATIONS 1998 Landlords must comply with the Gas Safety (Installation & Use) Regulation 1998, and carry out all maintenance to gas appliances and gas pipe work in their property through a Gas Safety Registered engineer (CORGI). At the beginning of any tenancy, a copy of the current Gas Safety Records must be given to the tenant. You are legally responsible to arrange for an annual gas safety check and hold certificates for a minimum of 2 years. Gables Letting & Management will organise and arrange this for you under our full management service.
ELECTRICAL SAFETY – The Electrical Safety standards in the Private Rented Sector (England) Regulations 2020 require Landlords to have the electrical installation in their rented properties checked by a qualified electrician to ensure that they are safe. This means that:-
Electrical installation must be inspected and tested prior to the start of a new tenancy (including renewals and statutory periodic tenancies) from 1st July 2020.
These checks must then be carried out on a five-yearly basis.
A copy of the most recent electrical installation condition report (EICR) must be provided to both new and retained tenants.
A copy of the report must be supplied to each existing tenant at the property within 28 calendar days of the inspection and test.
A copy of the most recent report must be supplied to any new tenant before the tenant moves in and to any prospective tenant within 28 calendar days of receiving a request in writing for the report.
A copy of the test must be retained until the next inspection & test is due as well as supply a copy to the person carrying out the next inspection & test.
When requested by a Local Authority, a copy of the report must be provided within seven calendar days.
We will be making sure that the person who completes the check is suitably competent which will provide you with peace of mind. We will also ensure that the electrician or firm instructed is a member of an accredited registration scheme operated by a recognised body.
It's good practice to arrange for a Portable Appliance Test (PAT) for all the electrical appliances in your property before you let it. Gables Letting & Management will organise and arrange this for you under our full management service.
THE FURNITURE AND FURNISHINGS (FIRE) (SAFETY) REGULATIONS 1988 (amended 1993) It is an offence to let property containing furniture and furnishings that do not comply with these regulations. If the property does not comply, the landlord could face up to six months imprisonment and or a fine up to £5000. The regulations state that the offence is committed when furniture is supplied "in the course of business". Investment or professional landlords are clearly covered by legislation. A landlord letting his own home on a "one off short term" basis and not "in the course of business" has a moral responsibility to ensure that the furniture complies, but may be exempt from the regulations. The regulations apply to all upholstered furniture manufactured after 1950 including all soft furnishings, foam filled items and loose stretch covers.
Items covered by the regulations:
Beds, headboards & mattresses
Sofa-beds, futons & other convertibles
Nursery furniture
Garden furniture which is suitable for use in a dwelling
Scatter cushions and seat pads
Pillows
Furniture intended for use in a private dwelling, including children's furniture.
Items that are exempt:
Furniture manufactured pre 1950.
Sleeping bags.
Bed linen (including duvets), pillow cases and loose mattress covers.
Curtains and carpets.
Most furniture bought from a reputable supplier from 1st March 1990 should comply. Compliant furniture will bear the appropriate labels. If the label has been removed, proof of purchase is required to prove compliance. Visit www.fire.gov.uk for more information on Landlords furniture & furnishings obligations.
SMOKE ALARMS – All properties built after 1991 must be fitted with mains powered smoke alarms. For older houses, the rules are less clear-cut, so the best advice we can give is to get smoke alarms fitted without question. They are cheap and easy to fit – and they save lives and your property!