Other Things to Think About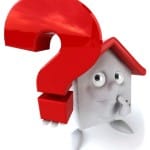 The list of things you could do before you let your property is endless. Here's a reminder of other thing to consider:
If the property is to be let furnished, you must ensure that it's 100% habitable and the tenant has everything they need from the outset.
There's little difference in rental value for furnished or unfurnished property, so try to be flexible to get as many potential tenants through the door as possible
If you're letting the property unfurnished, you must ensure the property has working, safety-checked appliances, including a fridge, freezer, washing machine, oven and hob. All rental properties should have window fittings such as curtains or blinds
Get enough sets of key cut for the agent and future tenants
Ensure all minor DIY jobs are finished, such as putting up shelves and changing light bulbs
Hire a professional cleaner before your tenant moves in
Leave instruction manuals for all the appliances and take copies for yourself and the managing agent (if you have one)
Gables Letting & Management may recommend other things when we assess your property. Don't be offended or resent the extra work – we're looking out for you and want you to get the best rental yield possible.